building a healing biotope
We are building a healing biotope to live, work and create. Bridging into a regenerative culture, balancing self-realization and service to all to unfold everyone's fullest potential. Peace & Love.
---
"You never change things by fighting the existing reality.
To change something, build a new model that makes the existing model obsolete." Buckminster Fuller.Thank you for caring <3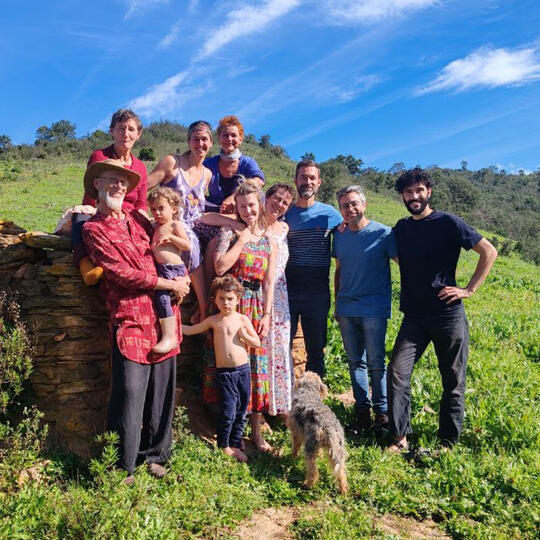 english below
Sobre nos
Olá!
Somos AlmaOhana, uma cooperativa criado no sudoeste do Portugal no 2021 por uma equipa internacional de sonhadoras e sonhadores. Nosso objetivo é de regenerar o solo e o terreno, o reflorestamento, criar paisagens de retenção de água, experimentar e promover um estilo de vida enraízado em principios de permacultura, equilibrando auto-realização e serviço a todos, focando em saude holistica, auto-sustentabilidade e oferecendo espaços e retiros para o pessoal se conectarem e apoiarem umas às outras.Se queres saber mais, vê o video para o crowdfunding (ainda não - pronto!), lê os nossos estatutos ou explora mais na nossa apresentação em baixo!O projeto e o site ainda estão em fase de infância - mais informações sobre o projeto, visitas e possibilidades de participação e eventos serão adicionados aqui em breve!Obrigada <3
About Us
Olá!
We are AlmaOhana, a cooperative started in southwest Portugal in 2021 by an international group of dreamers. Our aims embrace land regeneration and reforestation, designing water retention landscapes, experimenting with and promoting a life based on the permaculture principles, balancing self-realization and service to all, with a focus on holistic health, self-sustainability, and offering spaces and retreats for people to connect and support one another.To find out more, read our statutes or concept, watch the video we made for our crowdfunding (coming soon!) or explore more in our presentation.The project and website are still in a stage of infancy - more information on the project, visiting and possibilities to participate and events will be added here soon.Thank you <3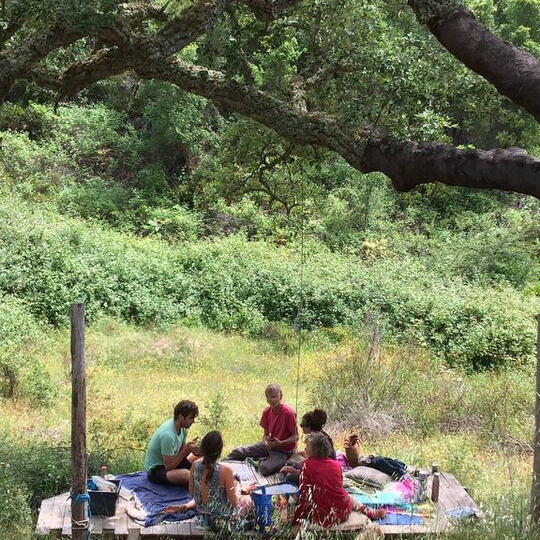 Boas vindas!
Olá e bem vind@s!
Por qualquer coisa podes conectar-nos por email. Se gostas de vir, também contacta-nos por email! :)
Welcome!
Hello and welcome!
For any enquiry you can reach us via email. If you would like to come, please send an email also :)
7631-909 Odemira, Portugal
healingbiotopePT@gmail.com
Donate to: AlmaOhana CRL
IBAN: PT50 0045 6332 4034 2934 7187 3
SWIFT: CCCMPTPL